See me in action in my new book video!
The pendulum has swung too far in the direction of specialists!
Generalists maximize their leisure, have more fun, and develop better economic and career prospects.
Thus, The Vigorous Mind promotes cross-training the brain, not just the body.
Author Ingrid Cummings cites neuroscience to help readers end-run "mental malnutrition" and become latter-day, big-picture, Renaissance People.
One key strategy is kaizen, the Japanese commitment to incremental progress improvement.
Check out Ingrid's book trailer for The Vigorous Mind and see what the "cognitive buffet" is all about.
* * * * *
Ingrid Cummings is the author of The Vigorous Mind (HCI 2009), an 'idea' book that celebrates the glories of generalists in a world hell-bent on specialization.  She is host of the radio show Rubicon Salon (WICR 88.7 FM) and is a Contributing Editor at Indianapolis Monthly magazine. Her "Life Lessons" column has her taking up belly dancing, woodworking, canning, sailing: you name it.  Ingrid is also an international public speaker, most recently invited to present at the prestigious Chautauqua Institute in New York.  She's also a university professor and corporate trainer as well as a writing editor and coach.  She has a master's degree and (too much) corporate work experience, most recently as an executive at JP Morgan Chase.  But she prefers to think of herself as self-educated, self-employed, and self-directed.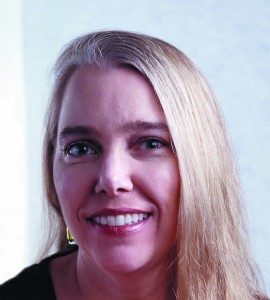 About Rubicon Communications, LLC
Rubicon is an editorial services and communications firm, specializing in writing, editing, training, and radio.  The company was founded by Ingrid E. Cummings, APR, in 2000.
"Fundamentally, I'm in the English language business," she says.  "My life's work is making sentences.  I particularly like science writing.  Sometimes I say I "put the life in the life sciences," unless of course the client doesn't want any life in their life sciences."